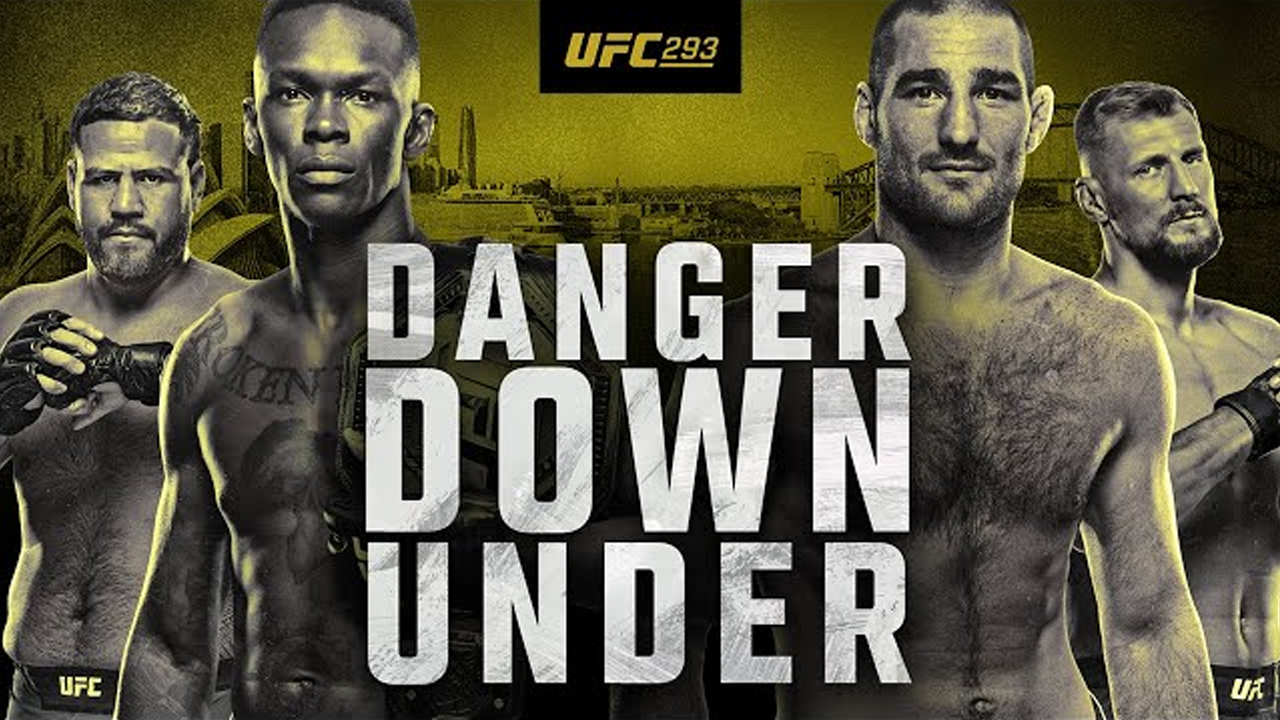 Sorry for my recent absence, was in italy for a couple of weeks (fortunately was able to watch without a bad time difference tho). Now I have returned and am going to miss most of this card due to my girlfriend's coworkers wedding that was a 5 hour drive away from my home. I think this inconvenience has given some lucidity in seeing these lines. Or I am just taking way more dogs than usual because this card is pretty fucking terrible, especially when you are forcing people to spend $80 to watch it. Whatever let's be positive, we have a chance at the funniest new champion in history with Strickland, we should have at least 2 finishes to start the PPV with some heavy hitters, and Tai Tuivasa is always fun even though he is fighting against a robot that seldom makes mistakes. Alright I am on a time crunch, let's get into these picks.
Main Card
Israel Adesanya vs. Sean Strickland Middleweight Championship Bout
This fight makes absolutely no sense; Strickland got starched by Pereira, and lost a close decision to Cannonier, but since he beat 2 guys nowhere near contention he gets a shot for gold because DDP is an idiot. Israel will absolutely destroy this man in any facet of this fight game. He is by far a better striker, he has more range, he probably is even a better grappler regardless of what all the Strickland dick riders say. All of that being said, how fucking funny would it be if Strickland wins? I saw no value in this fight so I will just throw half a unit on Strickland in case this has an insane ending.
Sean Strickland by Decision +409 .5 units
Tai Tuivasa vs. Alexander Volkov Heavyweight Bout
This one hurt my heart to pick. Tai Tuivasa is one of the best personalities in the sport, very similar to Derrick Lewis vibes in that you just always want this dude to win for the post fight antics. I have made the mistake far too many times picking with my heart. For some reason I won't do it for this one. I don't see Tai being able to get near Volkov's chin and just fighting from the outside and getting outpointed for 15 min. This will not be a pleasure to watch, but I need to win some money out here.
Alexander Volkov by Decision (SGP over .5 Rds) -165 2 units
Manel Kape vs. Felipe dos Santos Flyweight Bout
Fuck it why not go with the dog here? Kape is a fun fighter and has had a shitty go of it with so many recent opponents pulling out. I just don't know if he is good enough to be such a heavy favorite against an undefeated prospect. I am going with Felipe for the sake of the line, will be pretty light on this position. I just couldn't find any value in Kape with any parlay.
Felipe dos Santos by Decision +302 1 unit
Justin Tafa vs. Austen Lane Heavyweight Bout
I have turned around on Justin Tafa, I think he is finally in his Mark Hunt era. This dude just wants to stand and bang and he gets to do it against a clown again in Austen Lane. I will never be on the side of a fighter that has lost to Greg Hardy. Austen Lane had the chance to never allow Hardy to make it to the UFC and he fumbled it grossly which I can not support.
Justin Tafa by 1st Round TKO (Prop TKO Line) -150 2 units
Tyson Pedro vs. Anton Turkalj Light Heavyweight Bout
I nearly took the Pleasure Man in this one, not just because of his nickname. He is a good fighter and has shown a bit of promise outside of his last 2 losses. I went with Pedro because Anton hasn't had a win on this level yet. Pedro has been here before, he has his home crowd, and has very similar skill sets to Anton. With a pick'em line, I gotta go with the guy who actually has piled up some wins in the UFC.
Tyson Pedro by 2nd Round TKO -110 1 unit
Prelims
Carlos Ulberg vs. Jung Da-un Light Heavyweight Bout
Carlos Ulberg by 1st Round TKO (Prop TKO Line) -135 1 unit
Jack Jenkins vs. Chepe Mariscal Featherweight Bout
Jack Jenkins by 3rd Round TKO (SGP over 4.5 Minutes) -145 1 unit
Jamie Mullarkey vs. John Makdessi Lightweight Bout
Jamie Mullarkey by Decision (Prop LIne) +115 1 unit
Nasrat Haqparast vs. Landon Quiñones Lightweight Bout
Landon Quinones by 2nd Round TKO +360 1 unit
Early Prelims
Mike Mathetha vs. Charlie Radtke Welterweight Bout
Charlie Radtke by 1st Round Submission (Prop Finish Line) -135 1 unit
Shane Young vs. Gabriel Miranda Featherweight Bout
Gabriel Miranda by Decision -102 1 unit
Kevin Jousset vs. Kiefer Crosbie Welterweight Bout
Kiefer Crosbie by 1st Round TKO +140 1 unit
DraftKings Lineup:
That is all I have for this evening of violence. I had to rush this blog a bit in order to get ready for this wedding, but I think there are a good amount of winners here. Don't go crazy on any of the long odds I picked, those were mostly because I couldn't find anything else to take in those fights. The shorter dogs I do like a good amount though so go nuts. Remember to stick to your units and gamble responsibly. As always, may luck be your lady tonight!