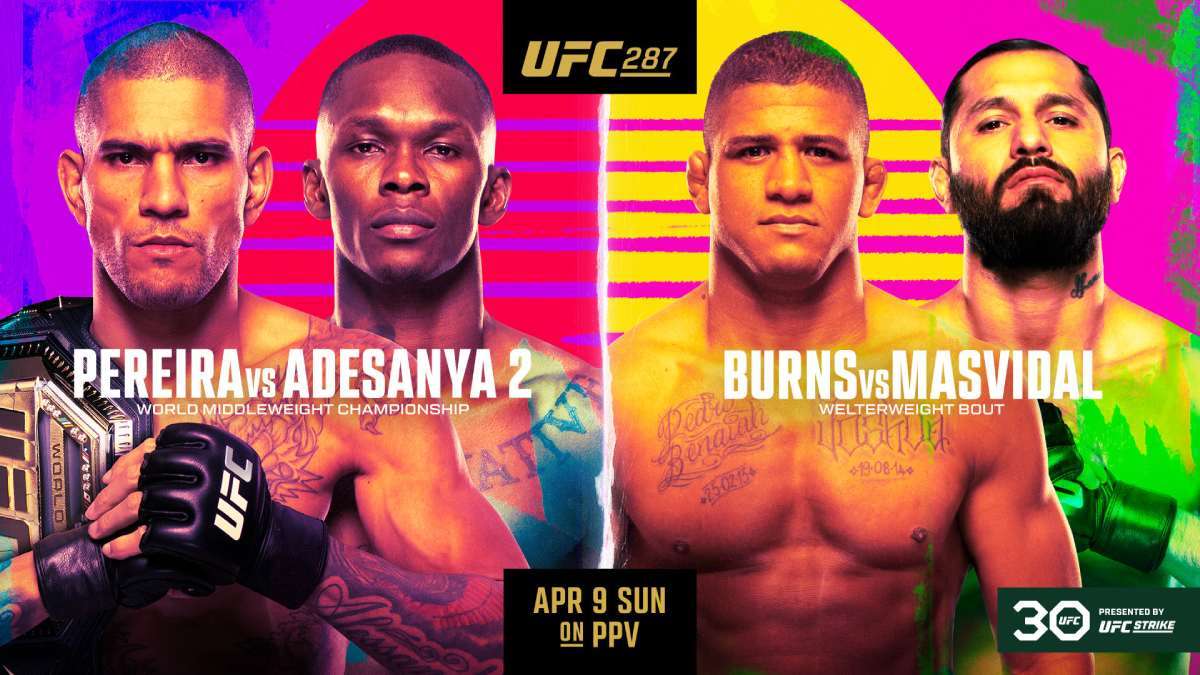 Violence has arrived! Very unpopular opinion here, but I like when Uncle Dana gives us a week or 2 off before big cards, builds the excitement a lot more and it gives me a chance to watch lesser promotions that are dogshit to bet on. Really helps you appreciate what you have, and oh boy do I appreciate this card. One of the best rivalries in all of combat sports may get put to rest this evening, or we get a 5th fight in a series and just stall this division into oblivion. On top of that, we have 4 very entertaining matchups to round out the main card. I do not see a snoozer in the mix at all. Usually they throw in a chick fight that has no business being out of the prelims for the sake of having a chick fight, and that's not to say there aren't exciting lady matchups that have been on the main card, but I do not need to see Holly Holm or Irene Aldana on a main card unless it's a fight night or prelim. We get to watch Masvidal retire tonight, Yanez vs Font should be fireworks, Holland vs Ponzi will be must watch television, and we get to check out Raul Rosas Jr. again (even if that pisses off Chris Curtis. Unfortunately, I will be at my girlfriend's family's house for Easter so probably won't be able to get on twitter till the PPV starts. Alright let's get into these picks.
Main Card
Alex Pereira vs. Israel Adesanya Middleweight Championship Bout
I cannot lie, if Izzy was the underdog here I likely would have taken him to get his belt back. The first fight was so damn close with Pereira finally being able to rough him up late in the fight. I see this going a very similar way, Izzy will need to put him away early so those strikes don't start to pile up. We have all seen the clip from the first fight a million times now where Pereira gets saved by the bell early in the fight. Izzy nearly secured the victory, but just didn't have that killer instinct to get him out of the octagon in the next round. This may be crazy to say, but I think Izzy has hit his ceiling as a mixed martial artist, and that is a very high ceiling that has made him one of the best in the world. Pereira on the other hand hasn't been doing this for nearly as long and still was able to get the victory. We will see a better version of the Poatan in this one, and likely the same Izzy as last time. Plus for the Edwards fight they kept saying that being champ makes you like 30% better, so I expect that to play a part too. Ride with Pereira.
Alex Pereira by 4th Round TKO +115 1 unit
Gilbert Burns vs. Jorge Masvidal Welterweight Bout
This was mean by Dana. They could have given Masvidal a Wonderboy rematch for his return, but instead they put him up against a guy who nearly beat Khamzat and is coming off an absolute mauling of Neil Magny. Gilbert Burns is such a better fighter than Masvidal that this fight is going to look like a prospect coming in against a tomato can. I am giving Masvidal the benefit of the doubt that he can survive 2 full rounds for the sake of my parlay, but this will not see the judges. I hope Burns doesn't get goated into a standup battle, but even if it ends up like that, I still see Gilbert rocking Masvidal the whole bout. Say your goodbyes Jorge, it has been a fun ride.
Gilbert Burns by 3rd Round Submission (Same Game Parlay over 1.5 Rds) -115 2 units
Rob Font vs. Adrian Yanez Bantamweight Bout
This was probably my toughest pick to make. Rob Font on his run looked like he could compete for the belt before he was just completely outclassed by Jose Aldo. We have seen that story before, we saw it with Giga Chikadze, we saw it with Sean Brady, we saw it with Calvin Kattar, it is an evergreen MMA storyline. Right now Adrian Yanez is in the middle of his run that will determine if he is a top dog or if he is another flash in the pan. Without a doubt, Yanez has some of the best boxing we have seen in the bantamweight division. He has made guys look silly on the feet while doubling them up in strikes. But man that Davey Grant fight is just stuck in my mind. We have the blueprint on how to beat him, just keep the pressure and don't let him get comfortable. Rob Font can execute that, he can land while also moving forward and not giving Yanez a chance to take over. This will be a very close bout early, the last half of the fight will be when one of these guys pulls away, and I'm thinking Font.
Rob Font by Decision +155 1 unit
Kevin Holland vs. Santiago Ponzinibbio Welterweight Bout
Shit how do you pick between these 2 dogs? Kevin Holland looks so damn good until he fights someone with the slightest amount of grappling ability. Ponzi is constantly a dog even though he has only had one decisive loss in his last 8 years of competition. When I heard this fight was announced, I assumed the line would be near pick'em. Boy was I wrong, they got my dude Ponzi as a +200 dog? You know I have to ride with him and he will line my pockets yet again. One of my favorite fighters to bet on because even when he loses, at least I didn't have to drink too much juice.
Santiago Ponzinibbio by Decision +200 1 unit
Raul Rosas Jr. vs. Christian Rodriguez Bantamweight Bout
Raul Rosas Jr. will eventually stumble. He is young, inexperienced, and cocky. He did not have nearly enough amateur fights before going pro. Those lessons you get in those early matches are how you grow into championship material. Rosas has now been catapulted into relevance with his second fight in the UFC and 8th fight in his career being on a PPV. The kid is only 18 and theoretically could have a title fight before turning 20 (although I don't see that happening). All of that being said, I still think Rosas takes this one with relative ease. This isn't going to be a Chase Hooper situation where once he faces someone with takedown defense he's screwed. Rosas is good enough to hold his own on his feet till he can get it to the ground, especially against a fighter like Rodriguez. This won't be as quick as his other fights, but it will be dominant.
Raul Rosas by Decision (Same Game Parlay over 1.5 Rds) +120 1 unit
Prelims
Kelvin Gastelum vs. Chris Curtis Middleweight Bout
Chris Curtis by Decision +115 1 unit
Michelle Waterson vs. Luana Pinheiro Strawweight Bout
Luana Pinheiro by 2nd Round TKO -170 2 units
Gerald Meerschaert vs. Joe Pyfer Middleweight Bout
Gerald Meerschaert by 1st Round Submission +160 1 unit
Karl Williams vs. Chase Sherman Heavyweight Bout
Karl Williams by Decision (Same Game Parlay over 1.5 Rds) -130 1 unit
Early Prelims
Cynthia Calvillo vs. Lupita Godinez Strawweight Bout
Lupita Godinez by Decision (Prop Line) -135 1 unit
Ignacio Bahamondes vs. Trey Ogden Lightweight Bout
Ignacio Bahamondes by Decision (Same Game Parlay over 1.5 Rds) -115 1 unit
Shayilan Nuerdanbieke vs. Steve Garcia Featherweight Bout
Shayilan Nuerdanbieke 2nd Round TKO -190 2 units
Jaqueline Amorim vs. Sam Hughes Strawweight Bout
Jaqueline Amorim by 1st Round Submission (Prop Finish Line) +130 1 unit
DraftKings Lineup:
That is all I have for you this beautiful violent Saturday. I am probably going to parlay a lot of the heavier lines, it has been working out lately. Anything you see with me doing a prop line, feel free to put it in a parlay with everything else. Not my biggest underdog card but I have a few peppered in there that I really like. Remember to stick to your units and gamble responsibly. As always, may luck be your lady tonight!