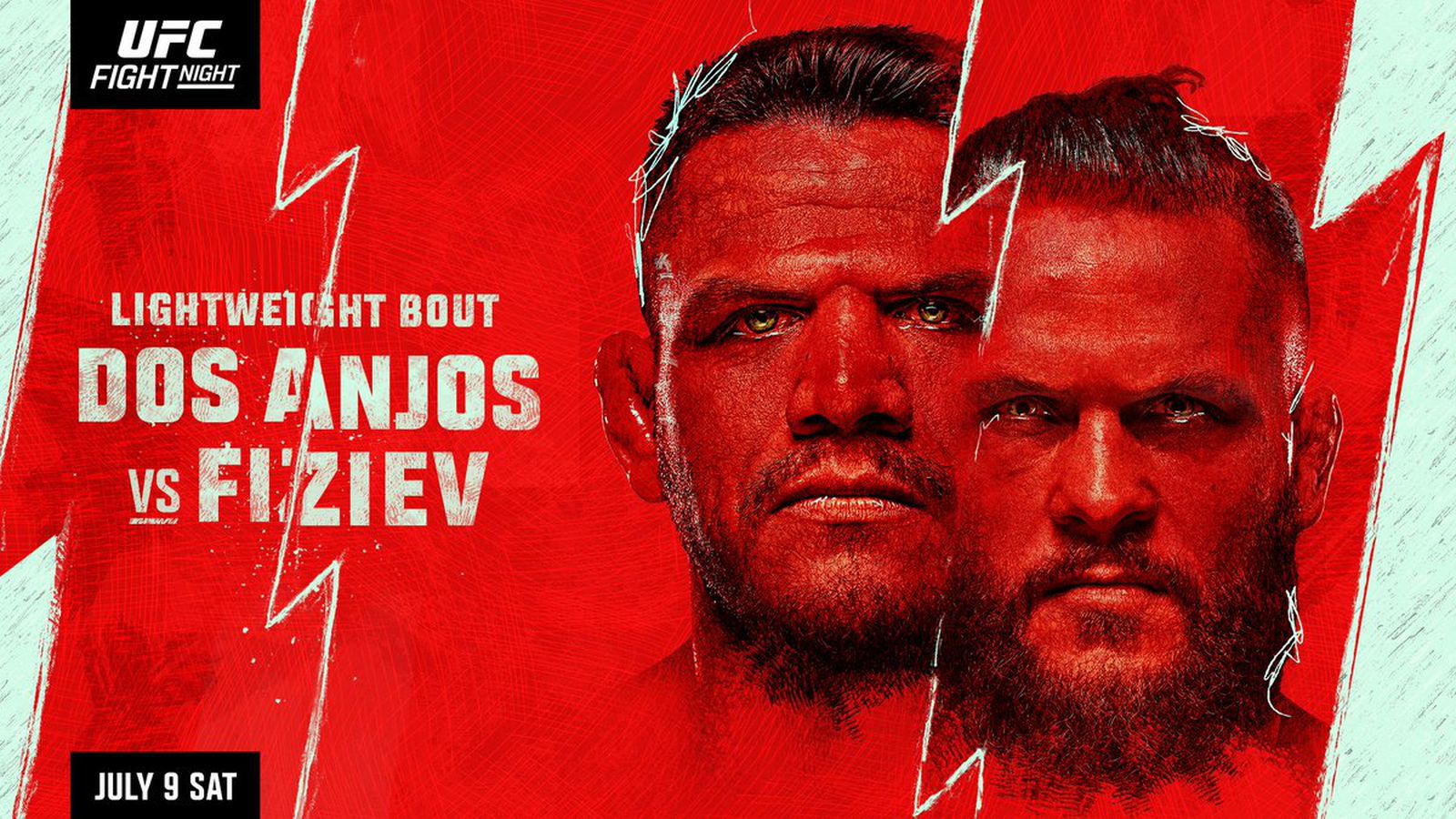 After such an awesome card last weekend (minus Izzy being another snoozefest as predicted) we have an absolute dogshit card from Dana. The main event of this fight is cool, but there are no other fighters close to top 10 ranking anywhere to be seen. They only threw in one fun vet in Michael Johnson, and the rest are either just not that good of fighters or too new to know if they can actually get to the top. All of the lines on this card are also bogus, barely anything between the -150 to +150 range and the ones that are have either little experience or are Antonina vs Cortney *insert puking face here*. I usually try not to bring negativity before the card, as I often am praying to every god there is to give me a winning night, but this lineup is a recipe for disaster.
Main Card
Rafael dos Anjos vs. Rafael Fiziev Lightweight Bout
This is a cool one, RDA was one of the best 155ers of all time before a bad weight cut or 2 forced him up to welterweight where he was a top 10 guy but nothing more. Now he is back to 155 for the second time after dominating Moicano for 25 min. Fiziev has been one of the more entertaining fighters in the division, knocking out Moicano and Riddell in devastating fashion. He just got a mega boost from McGregor conveniently during fight week and if he is able to pull off this win, could be poised for a top 5 matchup. If this were a 3 round fight, I likely would have sided with Fiziev. But we forget about that Bobby Green bout. Bobby got the shit kicked out of him for 2 rounds, but used the Homer Simpson method and gassed out Fiziev and nearly ended it in the 3rd. I see RDA pushing forward and gassing out Fiziev along the cage to open up his striking in later rounds.
Rafael dos Anjos by Decision +175 1 unit
Caio Borralho vs. Armen Petrosyan Middleweight Bout
This is an awesome matchup, but how in the hell is this the co main event? These guys have barely any UFC fights between them, one is coming off a controversial technical decision from an illegal strike and the other a controversial split decision. Borralho has the clear advantage on the ground and is likely stronger of the 2, but Armen has the reach advantage and has shown he is very good at getting up from the ground. Caio ended up on the ground a lot in his last bout but that's because Gadzi was fighting like an idiot. Arment will work the distance and land powerful strikes till Caio is rattled and finished.
Armen Petrosyan by 1st Round TKO +195 1 unit
Said Nurmagomedov vs. Douglas Silva de Andrade Bantamweight Bout
You think I am going to bet against a Nurmagomedov? Said has only absorbed 4 significant strikes total in his last 2 bouts. Douglas has looked great in his last couple but he isn't near this level of competition. Said will dominate this from top to bottom and finish Andrade in glorious fashion to make me a good amount of cash.
Said Nurmagomedov by 2nd Round Submission (Prop Finish Line) -105 1 unit
Jared Vanderaa vs. Chase Sherman Heavyweight Bout
Holy shit does this fight fucking suck. Neither of these guys should still be in the UFC. I have been very fortunate to be on the right side betting against both of these losers many times. If I have to pick one, I guess I go with Vanderaa because Chase has been awful for so much longer. Expect Vanderaa to push the pace and Chase constantly on his back foot eating shots. I am taking Vanderaa to finish this, but not very confident in how it ends.
Jared Vanderaa by 1st Round TKO (Prop Finish Line) +110 1 unit
Michael Johnson vs. Jamie Mullarkey Lightweight Bout
Jamie Mullarkey is long and has a couple of ok wins. Should he be a near -250 favorite? Absolutely not. Michael Johnson hit a rough patch for like 4 years, but I think he is out of it now. He looked great in his last bout, and when he is able to get comfortable in there, he is a force to be reckoned with. Anytime Johnson is a dog against a low ranked fighter I usually take him, just in case he wants to raise his stock again.
Michael Johnson by Decision +195 1 unit
Prelims
Aiemann Zahabi vs. Ricky Turcios Bantamweight Bout
Ricky Turcios by Decision (Prop Line) +130 1 unit
Antonina Shevchenko vs. Cortney Casey Flyweight Bout
Cortney Casey by Decision +145 .5 units
Cody Brundage vs. Tresean Gore Middleweight Bout
Tresean Gore by 2nd Round TKO -145 1 unit
David Onama vs. Garrett Armfield Featherweight Bout
David Onama by 1st Round TKO (Prop Finish Line) -165 2 units
Kennedy Nzechukwu vs. Karl Roberson Light Heavyweight Bout
Kennedy Nzechukwu by 1st Round TKO -155 2 units
Ronnie Lawrence vs. Saidyokub Kakhramonov Bantamweight Bout
Ronnie Lawrence by Decision -120 1 unit
DraftKings Lineup:
I had a really hard time finding any value on the card, I really think it all comes early. Knowing me I'll end up putting way too much on some method of victories towards the main event and end up fucking myself out of any winnings. Don't be me, stick to your units and gamble responsibly. As always, may luck be your lady tonight!