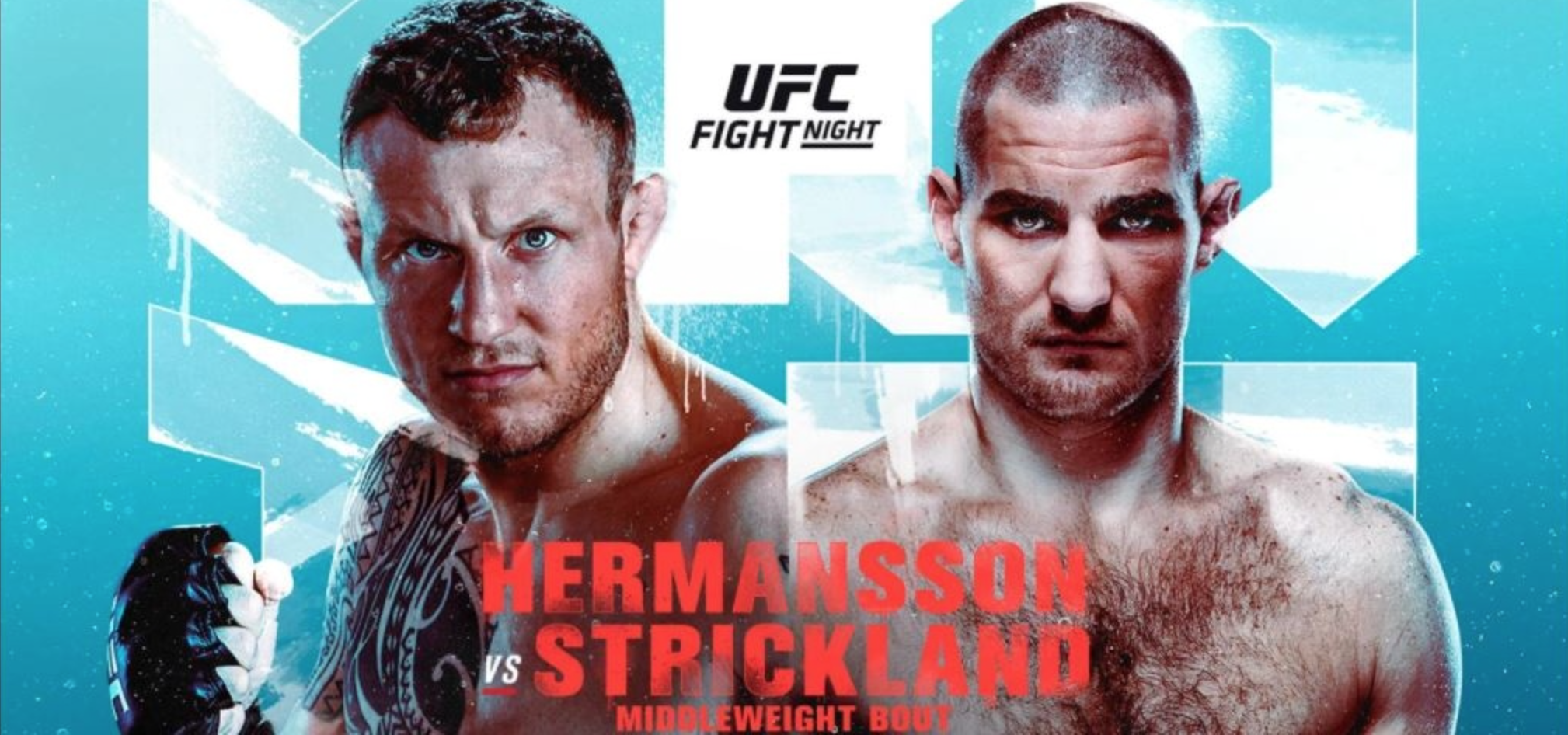 We have a fight night! Man this card is a stinker but at least we may see a psychopath get submitted. The lines on this card are so grossly lopsided and the matchups have no title implications at all. I guess we get the true Ultimate Fighter Finale that we all deserved but that season even sucked. I did my best finding some good positions in the muck of this card so hopefully we can win some cash. Jack Hermansson seemed like the next big thing a couple years ago to take on the most mentally unstable person on the UFC roster in Sean Strickland. Really nothing else to say about the other fights so lets get into these picks.
Main Event
Jack Hermansson vs. Sean Strickland Middleweight Bout
Sean Strickland is fucking nuts, but he also has a pretty good streak going and looks like a possible contender in this division. He has solid grappling, and can strike with the best of them. The issue is that Jack Hermansson is way better at submitting than Sean Strickland is at anything. If Sean keeps this standing its' over for Jack. That being said, Jack will get this to the ground and find an open limb and end it.
Jack Hermansson by 2nd Round Submission +185 1 unit
Punahele Soriano vs. Nick Maximov Middleweight Bout
Punahele Soriano had a great start to his career before he dropped one to Brendan Allen who somehow is earlier on the card than this stinker. He has great KO power and a solid submission game. Nick Maximov definitely has worse striking but his wrestling and BJJ are elite. This is another one that I think will make it to the ground and see an underdog find a submission. This isn't a card I want to get to favorite heavy on, so I am riding with Maximov.
Nick Maximov by 1st Round Submission +160 1 unit
Shavkat Rakhmonov vs. Carlston Harris Welterweight Bout
Really good striking matchup here with 2 guys that love to finish fights. While Carlston likely has a bit more power, Shavkat has much better technical skills. Shavkat is going to just pick Carlston apart over 2 rounds until the strikes build up and the ref comes in to stop this one. Had to go method of victory but might also just put this in a parlay to avoid devastation if it goes to decision.
Shakvat Rakhmonov by 2nd Round TKO (Prop Finish Line) +100 2 units
Sam Alvey vs. Brendan Allen Light Heavyweight Bout
Brendan Allen in his Light Heavyweight debut after dropping his last bout against Chris Curtis in a huge upset. Brendan Allen either looks unbeatable or lets everyone down losing as a 2-1+ favorite. This fortunately for him will be his easiest fight in ages. Sam Alvey is pretty much just on the roster to hop in when someone pulls out of a fight. Allen should absolutely demolish Alvey and get an easy decision for us to cash in on.
Brendan Allen by Decision (Prop Line) +175 1 unit
Tresean Gore vs. Bryan Battle Middleweight Bout
The Ultimate Fighter finale is finally here. Tresean Gore looked by far and away to be the best fighter in that entire house and 2nd place was not close. Bryan Battle did look improved in his bout against Urbina, but Urbina sucked. Battle will need to get this to the ground to have any chance because if this stays standing, Gore is going to absolutely demolish him. This is my favorite bet on the card.
Tresean Gore by 1st Round TKO -140 3 units
Julian Erosa vs. Steven Peterson Featherweight Bout
This is the premier matchup fighters I always pick wrong. I have bet against both of these guys so many times and they end up winning, then I finally take them and they lose. I would probably just avoid taking this fight at all but who would do that. Taking Erosa to finish Peterson because he should be the better fighter by a ton, there is no way Peterson can win. Peterson will probably end up winning
Julian Erosa by 3rd Round Submission (Prop Finish Line) +130 1 unit
Prelims
Miles Johns vs. John Castañeda Bantamweight Bout
Miles Johns by Decision -170 2 units
Hakeem Dawodu vs. Michael Trizano Featherweight Bout
Michael Trizano by Decision +150 1 unit
Chidi Njokuani vs. Marc-André Barriault Middleweight Bout
Marc-Andre Barriault by Decision -110 1 unit
Alexis Davis vs. Julija Stoliarenko Bantamweight Bout
Alexis Davis by Decision (Prop Line) -135 2 units
Jailton Almeida vs. Danilo Marques Light Heavyweight Bout
Jailton Almeida by 1st Round Submission (Prop Finish Line) -150 2 units
Jason Witt vs. Phillip Rowe Welterweight Bout
Jason Witt by Decision +120 1 unit
Malcolm Gordon vs. Denys Bondar Flyweight Bout
Denys Bondar by 1st Round TKO (Prop Finish Line) -135 1 unit
DraftKings Lineup:
Parlay:
I am in a time crunch so I do not have much to say down here. Don't get too drunk and bet past your units, be smart. I will likely get too drunk today and bet past my units and chase until I have to delete the books off my phone. Bet responsibly, and as always may luck be your lady tonight!