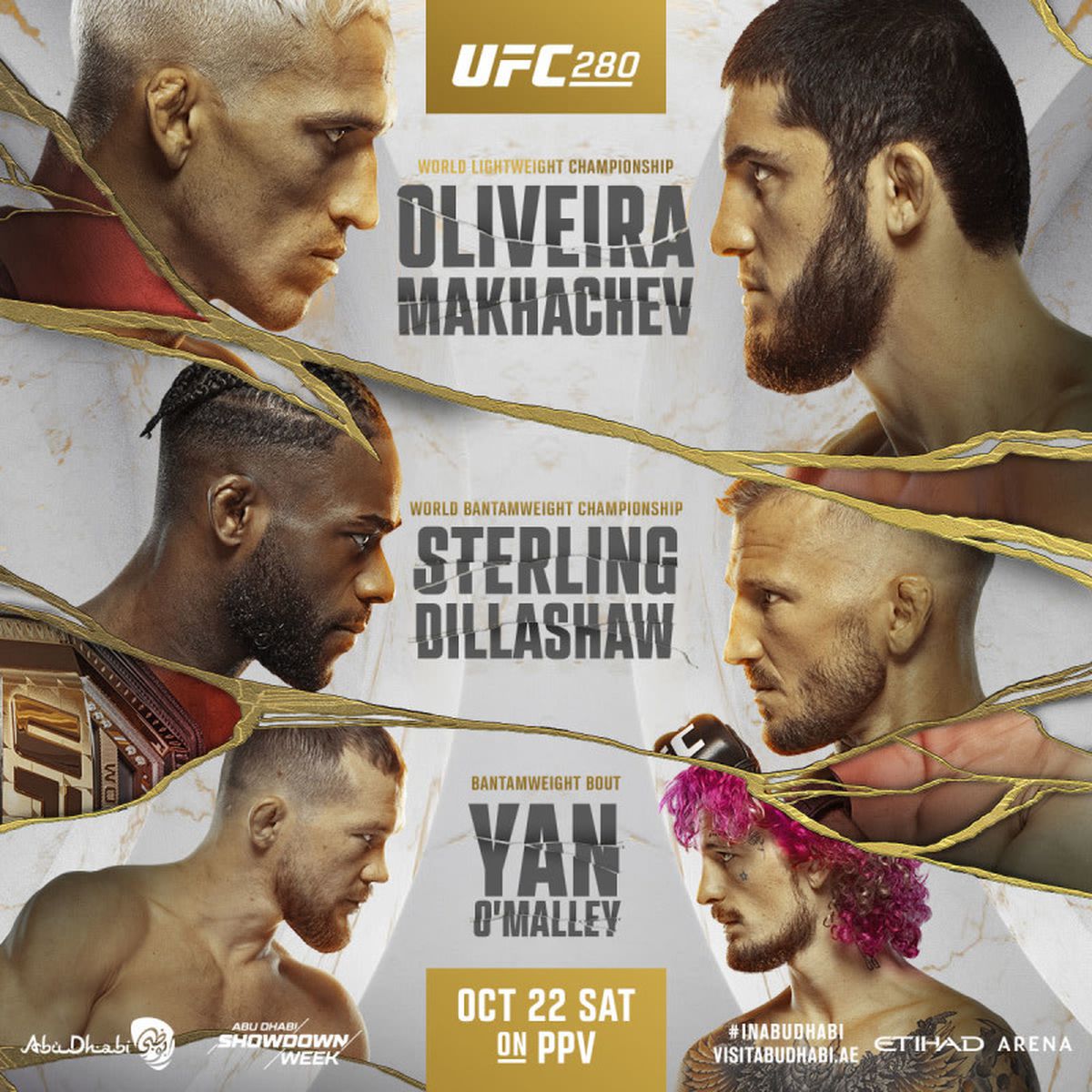 I had to write this entire blog with an erection looking at this card. Dana may have put together some of the most lackluster fight nights in the last couple of months, but this makes it all worth it. Another part of this card that is making me feel like a schoolgirl is how tantalizing all of the underdogs are. There is a case to be made to bet on every single underdog that isn't Malcolm Gordon or Lina Lansberg. I am not sure how I will do tomorrow and I almost don't care because of how incredible these matchups are. Charlie Olives has the chance to take down a Dagi and potentially bring Khabib out of retirement, Aljo will have to test his grappling against a snake, Suga Sean fights for a title eliminator against probably the best in the division, Dariush and Gamrot are fighting for who has next after Volk, we get to watch Chookagian lose hopefully. Oh man there is so much in store for us. Also, I will be the happiest man on earth if we get to watch Belal get absolutely dominated by Sean Brad. Enough of my rambling, let's get into these picks.
Main Card
Charles Oliveira vs. Islam Makhachev Lightweight Championship Bout
This line is so goddamn disrespectful. Islam is very good, do not get me wrong, but what Charles has done in this run is unprecedented. I have been on the wrong side of those fights many times (outside of the Chandler one) and I will not fuck with destiny again. We have seen Islam take out a bunch of ok at best fighters, sure it has been convincingly, but none of them have the submission acumen that Charlie Olives has. Oliveira will have a dicey first round as always but survive, then he will lock in a brutal guillotine when Islam goes for a takedown to get his title back from purgatory and defend his belt back in Brazil.
Charles Oliveira by 2nd Round Submission +155 1 unit
Aljamain Sterling vs. T.J. Dillashaw Bantamweight Championship Bout
I used to be a pretty big TJ Dillashaw fan. When he was at team Alpha Male, it was hard not to cheer for him. One of the biggest upsets of all time against Renan Barao and looked good even in his loss to Cruz. After the whole EPO debacle and a rough decision win against Sandhagen, I just do not like this dude. A lot of people hate Aljo, but what he did in his last bout vs Yan was beautiful. Had the perfect adjustments in the rematch and proved to be the best in the division. TJ has the striking advantage, but Aljo's grappling is so far ahead of his at this point I see it going the same way as the second Yan fight.
Aljamain Sterling by Decision -175 2 units
Petr Yan vs. Sean O'Malley Bantamweight Bout
Full disclosure, if Yan was under -200 I likely would've taken him. Yan has some of the cleanest striking in the entire promotion and was a slow first round away from having the belt right now. Unfortunately in this case, he is too big of a favorite for me to humor, so I am going with the entertaining underdog. Imagine how insane the buildup would be for a Suga Sean title fight? This man is pure electricity every time he gets a bit of the limelight. His fights against top comp have had very strange endings, but this one will finally have a satisfying conclusion. Petr is going to have a slow start again, then not be able to find the distance and give Sean the advantage for the rest of the fight to a frustrating decision loss yet again.
Sean O'Malley by Decision +230 1 unit
Beneil Dariush vs. Mateusz Gamrot Lightweight Bout
This is such an awesome fight. Gamrot was a pretty big dog against Tsarukyan and after a close decision he is the favorite against a top contender in Beneil Dariush. These guys are the definition of styles make fights. 2 high level grapplers with solid striking putting it on the line to get a future shot at the 155 belt. The line keeps moving to make Dariush a bigger and bigger dog, which is pretty shocking to me. I understand that Gamrot beat Ferreira more convincingly than Dariush did, but other than that his resume is pretty much on the same level if not a little worse. I look at it and see the grappling as a wash, but Dariush' striking has an edge over Gamrot, so I am taking the chance on him to take control of this one.
Beneil Dariush by Decision +180 1 unit
Katlyn Chookagian vs. Manon Fiorot Flyweight Bout
This is a solid matchup and hopefully a passing of the torch. Chookagian has been the 2nd best in the weight class for quite some time now (outside of when Andrade moved up), it's time for her to lose to the future so we don't have to watch her get wrecked by Valentina again. Fiorot is good everywhere; grappling, striking, IQ, octagon control, not sure how Chookagian could win this one. The hardest part will be hoping that Fiorot doesn't finish this within the distance.
Manon Fiorot by Decision (Prop Line) -110 1 unit
Prelims
Belal Muhammad vs. Sean Brady Welterweight Bout
Sean Brady by Decision -145 3 units
Makhmud Muradov vs. Caio Borralho Middleweight Bout
Caio Borralho by Decision (Prop Line) +165 1 unit
Nikita Krylov vs. Volkan Oezdemir Light Heavyweight Bout
Volkan Oezdemir by 2nd Round TKO +150 1 unit
Abubakar Nurmagomedov vs. Gadzhi Omargadzhiev Welterweight Bout
Gadzhi Omargadzhiev by Decision +140 1 unit
Armen Petrosyan vs. A.J. Dobson Middleweight Bout
A.J. Dobson by 1st Round TKO +175 1 unit
Muhammad Mokaev vs. Malcolm Gordon Flyweight Bout
Muhammad Mokaev by 2nd Round Submission (Prop Line) +110 1 unit
Karol Rosa vs. Lina Länsberg Bantamweight Bout
Karol Rosa by Decision (Prop Line) -120 1 unit
DraftKings Lineup
That is all I have for you this card. It has been so long since I wrote a blog, feels good to be back in the saddle. So happy the fights start at 10 AM here, can hopefully finish everything up by the Yankee and South Carolina game later at night. I have friends in town and am already forcing us to go to a bar that shows the fights or threatening to not join at all. A lot to bet on this fight day, remember to stick to your units and bet responsibly. As always, may luck be your lady tonight.